We were singing last night!
After more than a year and a half, singing started again for the choral on Tuesday 16th November.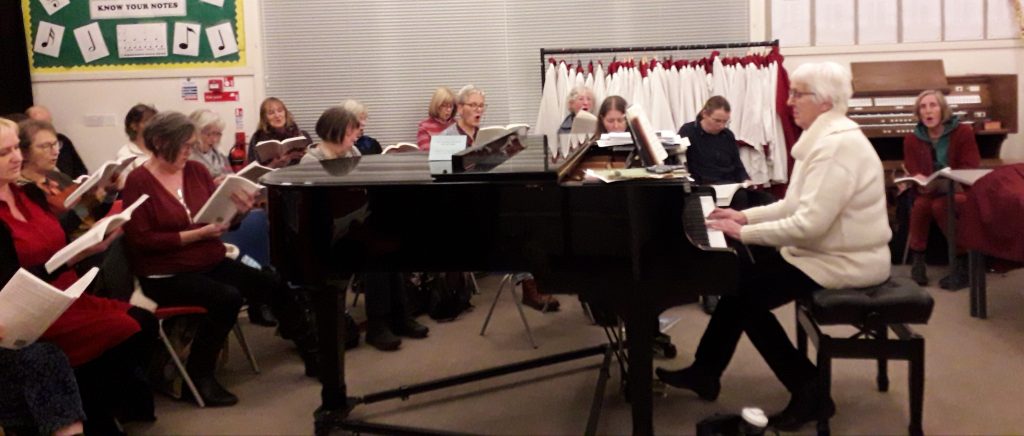 Unfortunately, Massimo hurt his leg the day before and couldn't join us for his first rehearsal, but Marion stepped up and led us as we sang our way through 100 Carols for Choirs. Not quite all of them, but we had a good go at many; some well known, some less familiar.
Plans for the next few weeks are still unsure, but contact us if you would like to join in.
It was good to be back!