We hope that a review of the concert will appear in the Courier, but you can read it here.
Dunbar Choral Christmas Concert 12th December 2019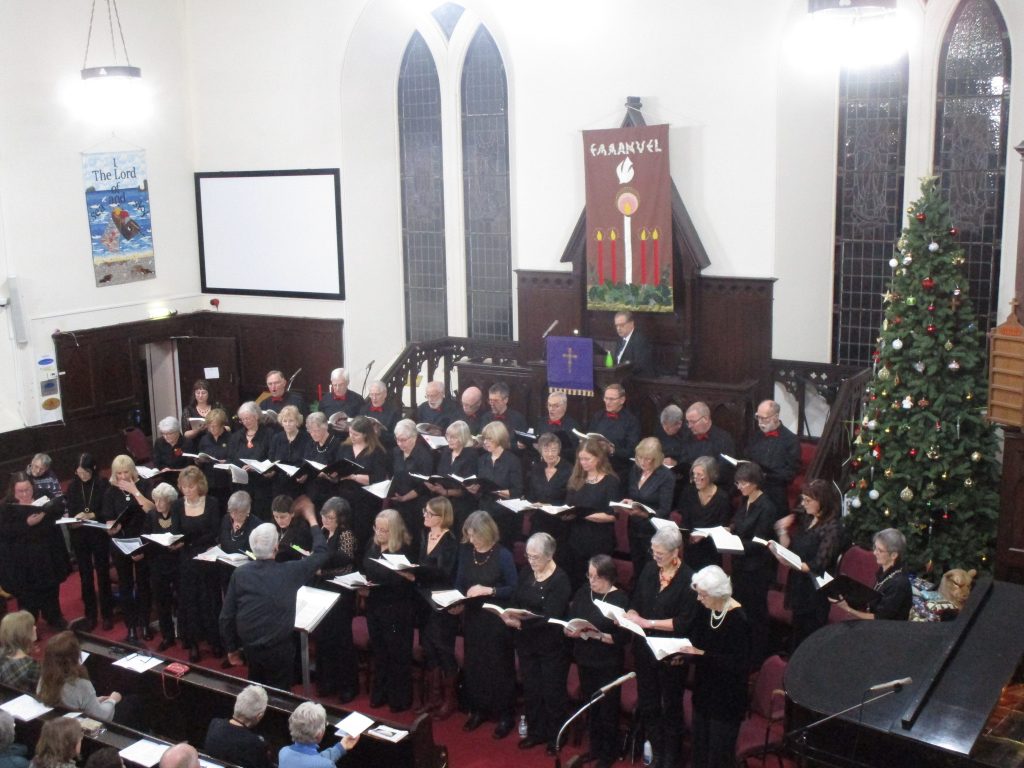 It was a little chilly heading down to Belhaven Church but the dazzling Christmas lights along Dunbar High Street and the sense of anticipation for the annual Christmas Concert of Dunbar Choral is a familiar reminder that the festive season is rapidly approaching .
The eager congregation were treated to a mix of both traditional and more recent carols. The Choir sang the rhythmically tricky Tomorrow shall be my dancing day by John Gardener and Rutter's Nativity Carol in which the lower parts provided a softly hummed chorus tothe soprano melody. The congregation were also treated to a trip around Europe with Gabriel's message from the Basque Region, Maiden most gentle from France and German carol Still, Still, Still before heading back to Britain for the Sans day carol from Cornwall. The choir were in fine voice and many of the carols were sung by all four parts which added depth to the performance.
The congregation sang with enthusiasm when joining the choir to sing traditional carols such as O come, all ye faithful and God rest ye merry gentlemen. The programme was enriched by the addition of readings of Christmas prose and poetry selected and read by Gordon Roberts. They ranged from thought provoking to humourous through Thomas Hardy to Gervase Phinn.
The Choir was directed by Philip Rossiter with much passion and enthusiasm, accompanied on the piano, in sparkling style, by Marian Thomson
The chance to chat to the choir members over mulled wine and mince pies afterwards in the church hall was a great way to end a fantastic evening.
Rehearsals restart 7.15pm Tuesday, 14th January 2020. All welcome.
Alison Hardy