featuring The Armed Man
The website has been very quiet recently. Is that because we have been very busy getting ready for the concert on 18th May?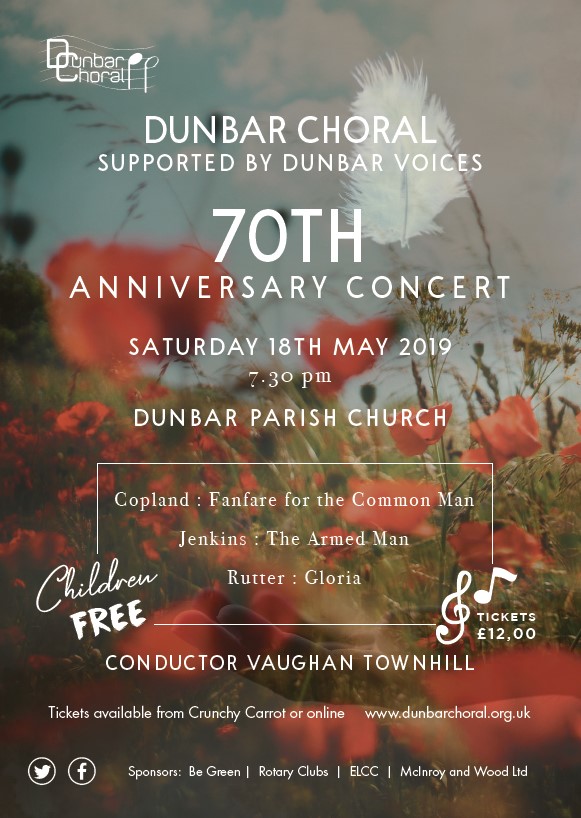 The concert will start with the 35 piece orchestra waking us up with Copland's Fanfare for the Common Man. This is followed by the Choral with the orchestra performing John Rutter's Gloria.
The highlight of the evening is a performance of Sir Karl Jenkins' The Armed Man – A Mass for Peace. For this work, we are joined by the junior choir "Dunbar Voices" and soloists Colleen Nicoll (Soprano) and Katrine Townhill (Alto).
Tickets are available from members of the Choral, in Dunbar from the Crunchy Carrot and Be Green, and online.